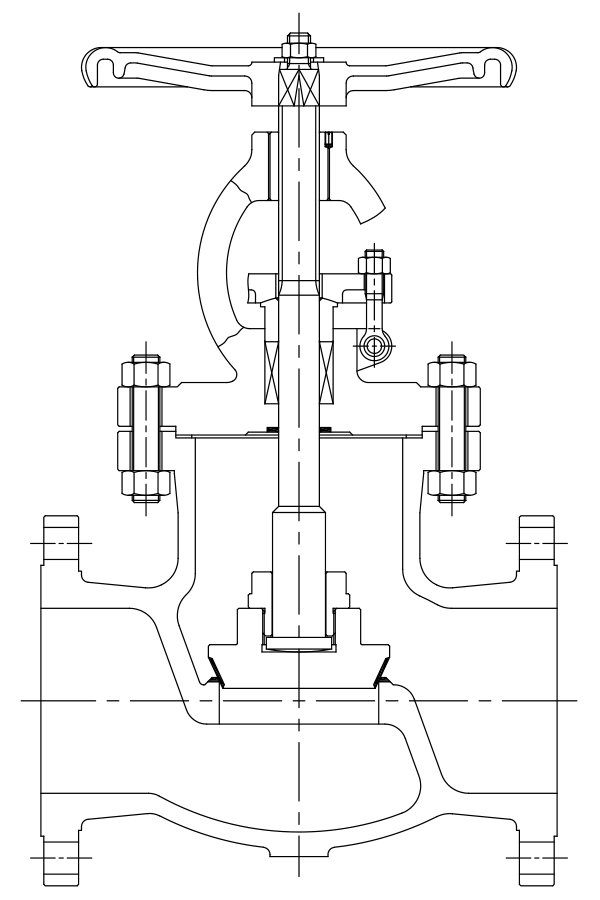 We are characterized as one of the reputed Globe Valve Manufacturers and works on enhancing the work efficiency while delivering performance.
Globe valves are generally characterized for their spherical body with the two halves of the body being separated by an internal baffle.This has an opening that forms a seat onto which the disc, connected to a stem, can be screwed in (if operated manually) or slid in (if automated) to close the valve.
A complete range of globe valves, ideal for throttling and shut off services for oil & gas, petrochemical, power, offshore and other demanding applications. Designed for duties where high flow efficiency, tight shut-off and long service life is a prime requirement. A wide choice of shell and trim materials do cover the whole range of applications, from the every-day type of non-corrosive service to critical service with highly aggressive media.
• ASME 16.34, API 602
• Full bore
• Pressure Class 150 ~ 2500
• NPS ½" ~ 16"
• RF, RTJ, BW, NPT, & SW Ends
• Bolted Bonnet, Pressure Sealed Bonnet, Welded Bonnet
• Plug Disc, Adjustable Disc, Double Disc
• Back Seat Design
• Outside Screw and Yoke (OS& Y)
• Renewable Seat, Welded Seat, Integral Seat
• Testing according to API 598
• Trim standard: no. 1 main sealing 13% Cr / 13% Cr.
• Other trim
• Drain tappings
• By-pass
• Open and shut indicator
• Electric actuator operation